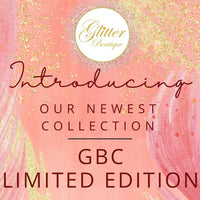 GBC LIMITED EDITION MIXES
Each glitter mix in this collection is a one of a kind limited edition custom mix only available at Glitter Boutique Canada!
Limited quantities of each mix available. Don't miss out, get your custom mixes before they are gone!
Shop the GBC Limited Edition Collection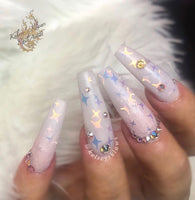 Iridescent Four Point Stars
Kelsey's Klaws used Iridescent Four Point Stars on this amazing set of nails! 
Trusted by professionals!
Trusted by professionals!
NEW items are regularly added!
Be sure to check back often as we continue
to stock our store as new mixes are created and new products arrive!